Surroundings of the hotel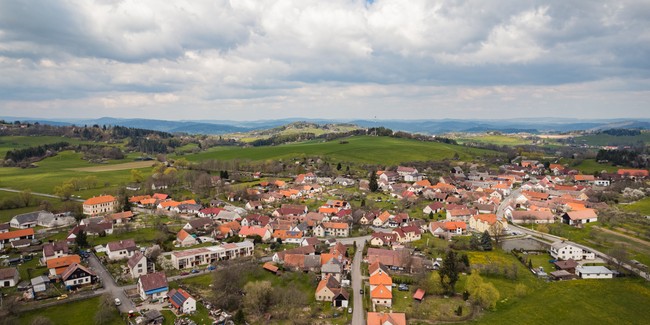 HOTEL AGRI Sobešice and its surroundings

In the vicinity there are beautiful hiking trails for both walking and cycling. In the immediate vicinity of the hotel, there are ponds suitable for swimming and fishing, and coniferous forests ideal for walks and mushroom picking. You can visit Kašperk and Rabí castles, Dražovice fortress, cave and baroque church in Strašín, Svatobor lookout tower, Hoslovický mill and many other beauties of this region. Larger cities or sheep like Sušice or Kašperské Hory are within a 20-minute drive from us. For better orientation, we have prepared a "Landscape guide around Soběšice" (to be purchased at the reception), or take a look at the tourist map.
History of the village

Soběšice is located in the southwest of the Czech Republic, in the Šumava foothills at an altitude of 652 meters. It belongs to the Plzeň region and the Klatovy district, but the South Bohemian region - the Strakonice district - begins almost immediately after the humny. The highest peak in the immediate vicinity – Na Plani – reaches 736 meters above sea level.
The village has an agricultural character and less than four hundred inhabitants live permanently in it (in summary in all its parts: Soběšice, Mačice, Damíč).